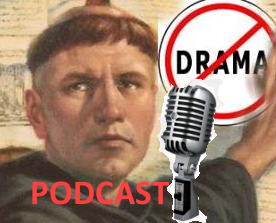 Today we continue with Romans 1:18-31. The idea of what being "unrighteous IS and DOES".
1. We also briefly address homosexuality as mentioned here as well as the list of other sins that are often overlooked... even though they are listed.
2. That nature revealing that "there is a god" will never direct us to Christ and Him Crucified"
3. Email question on "Simul Iustus et Peccator
4. Stuff...